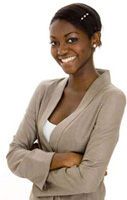 All our operating personnel hold qualifications which are specific to the nuclear sector (HN1&2, QSP, PR1-PR2), the oil industry (BOSIET-HUET) and chimical factories (chimical risk level 1 & 2).
In addition to these qualifications, each member of staff has undergone a programme of technical training with the key manufacturers and producers of 3D hardware.
Each year, Urbica devotes 5% of its annual turnover to staff training.
The Urbica team is committed to a dynamic and multi-skilled approach; the team is made up of the following:
project managers: attentive to each new request, project managers deploy every endeavour to deliver one or more technical and financial solutions to the various contacts involved, They liaise between the client, project officers and technical management services;
• surveyors and project officers: the key contacts for the client in the field and during the processing phase, they coordinate production operations with reference to team leaders, scheduling, file formatting, etc.. They release products for delivery and are fully responsible for client satisfaction. Their surveying skills ensure the requisite degree of topographical accuracy in surveys.
• technical officers: technical officers are responsible for the effective understanding of client requirements and the technical feasibility of services, and support project officers throughout the execution of each project;
• specialized engineers: to serve the needs of your project, Urbica can provide the services of several dozen CAD operators who are thoroughly versed in 3D and 2D operations.